In its current form, WriteHit has been going since July 2012, but the company that came first, Dun-Ya Web Services, is over ten years old now. In 2012, the two founders of WriteHit, Shivdeep and Laura became acutely aware of the exciting developments that were happening with Amazon (the wider acceptance of its Kindle ereading device and open publishing platform which allowed more and more authors to sell  directly to the public without needing the backing of a traditional publishing company). We immersed ourself in research about this new format and found that all our experience of building websites was hugely relevant. An ebook is like a simpler, text-based website, we were thrilled to find out! We soon knew this was the right business for us and set about releasing our first books to gain first-hand experience. Since then, we've released numerous titles and been commissioned to work on various clients' books.
Shivdeep Singh
Shivdeep is the owner of Dun-Ya Web Services India. The company runs e-commerce- and brick-and-mortar-based businesses and offers web design and development services. Dun-Ya Web Services also manages Writehit.com's Indian arm and is a partner company of this firm. Within the web services part of the business, Shivdeep Singh plays the important role of project manager and oversees various freelancer programmers and designers to whom tasks can be outsourced.
After completing his post graduate studies in English, he has also become a published writer who contributes to various newspapers and magazines on a regular basis. He is currently the author of the "Off-Focus" column in Capital Market, a leading stock market magazine published out of Mumbai, India. Shivdeep is a keen writer on topics that range from social issues, economics, personal finance and travel. He is particularly fond of Asian cultures and has travelled extensively in the Indian, Tibetan, Nepalese and Bhutanese Himalayas.
As a co-founder of Writehit, he is eager to develop new business ideas and to help our clients maximise their potentials on the web by using a combination of web-based and traditional approaches.
Laura Kortüm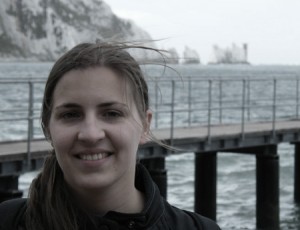 Laura has over seven years of experience in the e-commerce field. She has helped develop several websites in India, the Netherlands and the United Kingdom. Laura lived and worked in India for a number of years and developed her skills in a very strong emerging IT market. After learning web development the old fashioned way by manually typing out the HTML code, she transferred these skills to template creation for various e-commerce  and content management systems and has built several sites based on a number of platforms like Mambo, Drupal, Prestashop, Zen cart and others. Her skills also span popular blogging platforms like WordPress. Her extensive knowledge of HTML and CSS makes her the perfect candidate to build ebooks in various formats that conform to the accepted industry standards and ensures they can be read on a wide range of eReaders and other devices.
Her interests include business development and finding new avenues for monetization of existing web resources. She is a brilliant designer who likes to create simple yet elegant designs and understands the challenges of designing for various media. She is the force behind the design of writehit.com's website as well as covers and formatting for a number of our books.
Whenever she has a bit of spare time she likes to write about gardening and food on her blog GourmetStrawberry.co.uk and this same interest in cooking inspired her to write "Indian Cooking Made Simple".